Grace …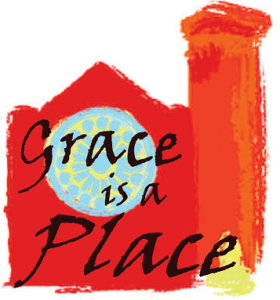 Grace … what if grace is more than a word, or an idea?
Grace is a classic religious concept … but what does it mean for us today?
What if grace is a place?
Not literal bricks or cement, but a place where ideas matter, where ages and stages of life mix and connect? What if grace is a place where music and art give voice to the questions of the soul, and expression to our yearning for justice? What if grace is a place we can inhabit, not only on Sunday mornings but in all the mornings of our daily life?
This fall at First Church, we are honoring the 500th anniversary of the Protestant Reformation, out of which our own Congregationalist tradition emerged. In classes, services, small groups, and theatre, we will look to the past and find illumination for the present, seeking signs of God's amazing grace in our church, our community, and our world.
For … no matter who you are, or where you are in life's journey, you are welcome here at First Church!
It's a Place for Grace.
Peace …
The Rev. Elena Larssen,
13th Installed Senior Minister