First Church History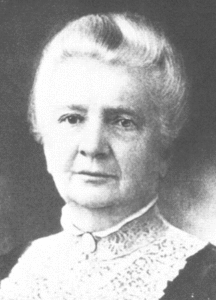 In 1866, Lewellyn Bixby and his cousins Thomas and Benjamin Flint purchased Rancho Las Cerritos. Lewellyn's younger brother, Jotham Bixby, bought an interest in the rancho in 1869, and Jotham and his wife Margaret moved onto the rancho to manage it and help it flourish. In 1887, 10,000 acres of rancho land was sold to developers for what would become Long Beach.
Margaret Bixby was anxious to start a Congregational church in Long Beach. Her father, abolitionist George Hathaway of Skowhegan, Maine, was a Congregational minister known for his liberal theology and social activism. Mrs. Bixby shared her father's theology and love of the church. The Bixbys erected Cerritos Hall, the only public building in Long Beach at that time, at the corner of Third Street and Cedar Avenue. In 1888, it became the home of the First Congregational Church. Rev. Hathaway came to California to preach the first sermon at this fledgling church with twelve members.
A statement of faith was created as the new congregation became a member of the Los Angeles Association of Congregational Churches. That statement was amazing for the nineteenth century, affirming that "Christianity cannot be expressed in a creed … it is the religion of daily life and is to be applied to all human affairs." The creed said, "We believe the Scriptures constitute a continuing unfolding revelation of God which the discoveries of science, the facts of history and the providences of life are to aid us to interpret constantly and freshly."
In 1901, an equally liberal Statement of Membership was created which said, "We have no right to impose a creed as a test of membership … We desire this church to win the fellowship of all sincere seekers after life and truth, and are willing to allow all the freedom we ask for ourselves in the interpretation of religion."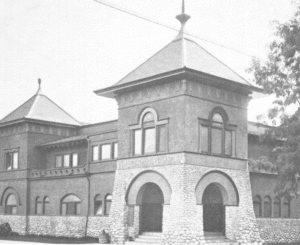 The church began to grow and in 1902, Cerritos Hall was moved and a new church building was built on the same corner. The president of Pomona College preached the dedication sermon for that new building.
In 1904, the church faced theological controversy. Nineteen disgruntled families resigned because, as they said, "This church is not fulfilling its mission in this community owing to the fact that the divinity of Christ is not taught from the pulpit." Obviously there were some who did not share the liberal theology of Mrs. Bixby and the original founders. A competing congregation, Plymouth Congregational Church, began to meet at Fourth Street and Locust in 1904.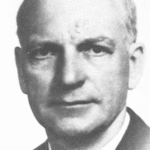 In 1909, Rev. Henry Kendall Booth came from Berkeley to serve as the pastor of Plymouth Church. He managed to bring the two congregations back together. Plymouth Church's building was sold and to a Methodist congregation and moved to Hill Street and Lime.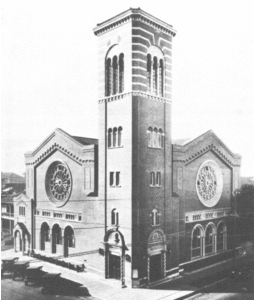 Jotham and Margaret Bixby agreed to give $25,000 to help construct a new building at Third and Cedar which would hold the reunited congregation. That building, designed in Italian Renaissance style, was expected to cost $85,000. But when completed in 1914, the final cost was $165,000. That building is the current historical landmark structure that serves to this day as the congregation's sanctuary. Seating a thousand people, its furnishings are made of mahogany. It has three beautiful rose windows and several remarkable stained glass windows. At its dedication service, Mrs. Bixby, always the activist, said the building was "designed for worship, but built for service."
The congregation continued to grow and in 1924, Pilgrim Hall, a three-story education building with an auditorium seating 450 people, was constructed at a cost of $160,000. In 1927, the First Congregational Church of Long Beach was the fifth largest Congregational church in the United States with almost 1,700 members. By 1930, the average Sunday attendance climbed over 900 and the church school attendance exceeded 800.
A major earthquake damaged both buildings in 1933. There was fear that both buildings were beyond repair. The buildings were closed for three months and it took 1.2 million pounds of cement to just repair the sanctuary building. But soon both buildings were in use again.
Dr. Booth, an outstanding preacher and fine critical scholar, died in 1942 after serving First Congregational Church for thirty-three years. A chapel, now the Senior Minister's study, was named in his honor.
The church continued to grow. In 1950, when Protestant churches were thriving everywhere in the United States, 3,000 people attended this congregation's Easter services.
Rev. Emerson Hangen served the church as its minister from 1950 to 1968. He helped create the Long Beach Council of Churches which ultimately became the South Coast Interfaith Council. Under his leadership, in 1955 a 70-rank Moeller organ was purchased. With 4,226 pipes, it is one of the finest pipe organs in southern California.
In 1957, the Congregational Christian Church merged with the Evangelical and Reformed Church to become the United Church of Christ. In 1961, the First Congregational Church of Long Beach voted to become part of that new denomination.
In the 1970s the congregation began several social justice projects. Under the leadership of Dorothy Baker, in 1970 the church started a Summer Day Camp program for low-income children. In 1972, the congregation, through an independent board of directors, built Plymouth West, a 196-unit affordable housing complex for low-income seniors, which it owned and operated until the end of 2004. In 1984, in conjunction with the Long Beach and Lakewood chapters of what is now Californians for Disability Rights, the church constructed the Beach-Wood Apartments, a 45-unit housing development for low-income persons with disabilities. An independent board made up of church members continues to own and operate that project.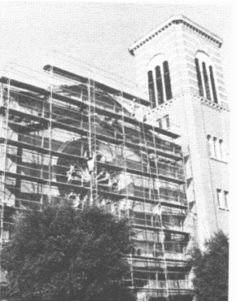 In 1971, an earthquake in Los Angeles led to new earthquake standards for public buildings in Long Beach. Pilgrim Hall could not meet those standards and was demolished in 1975. The congregation debated whether or not to try to retrofit the large historical sanctuary building or to simply move to another location and build a new building. In 1984, the members voted to remain "a tower of faith in the heart of the city" and began an amazing process of retrofitting this historical landmark. The retrofitting cost $2.5 million and took almost three and a half years to complete.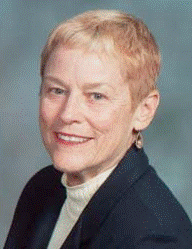 In 1988, this congregation had the courage to hire the Rev. Dr. MaryEllen Kilsby as Senior Minister. She served the church for twelve years. In 1992, during Rev. Kilsby's ministry, the congregation voted to become "Open and Affirming" – publicly declaring that it welcomed gay, lesbian, bisexual and transgender persons into membership, employment and leadership. By 2005, 42% of the church members were from the gay, lesbian, bisexual and transgendered community.
In 2000, Rev. Jerry Stinson became the new Senior Minister and in 2001, Rev. Libby Tigner was hired as the Associate Minister.
In 2001, the congregation began construction of a 17,000-square-foot new Pilgrim Hall to replace the building torn down in 1975. The new building, plus the land purchased for two new parking lots, cost approximately $5 million.
The First Congregational Church continues today to affirm the liberal theology that was important to its founding members in 1888. The annual Valla lecture series brings outstanding scholars to the church each year, and the Sunday sermons and educational classes continue to be anchored in the best critical scholarship. The congregation also continues to be a passionate advocate of social justice, serving as a shelter for the homeless, a center for enrichment programs for children in the downtown neighborhoods, a proponent of affordable housing and an advocate of global peace and justice. In the Sacred Space in the new Pilgrim Hall, the church seeks to foster deep spirituality, and the congregation continues to place great emphasis on being a caring and accepting community of faith.
Whoever you are, and wherever you are on life's journey, you are always welcome at the First Congregational Church of Long Beach!