Staff
The Rev. Anne Hoffmann – Interim Minister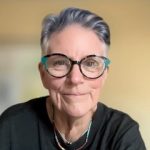 The Rev. Cynthia "Wally" Hoeger – Designated Associate Minister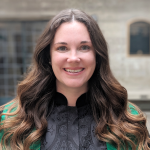 Curtis Heard – Director of Music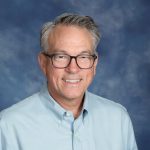 Curtis Heard has been leading the music ministry at First Church since 2010 and has been involved with church music for as long as he can remember. Growing up, he attended Hawthorne United Methodist Church, where he sang in the children's and youth choirs. He began his church choir directing career at La Habra United Methodist Church and has also served at Bixby Knolls Christian Church and Aldersgate United Methodist Church in Tustin.
Curtis is a graduate of California State University, Long Beach, where he received a Bachelor of Music degree in piano performance and a teaching credential in choral/vocal music. He has been the choir director at Wilson High School in Long Beach since 1992. He is also the musical director of the Long Beach Landmark Theatre Company and has been involved with all of their productions. Other shows include Brundibar, presented by CANTO in association with the Long Beach Opera, Gypsy, Oklahoma, Anything Goes, and You're a Good Man, Charlie Brown. As a pianist/keyboardist, he has performed with the Pacific Symphony, the Cypress Pops Orchestra, Musical Theater West, the Long Beach Mozart Festival, South Bay Civic Light Opera, and other musical organizations. He also performs regularly with vocalist (and spouse) Lisa Bode Heard and saxophonist Jeff Sisil as the Time-Out Trio.
Curtis, Composer-in-Residence at First Church, has written numerous compositions for choir, solo piano, organ, chamber ensembles, and the theater. His setting of October Mourning: A Song for Matthew Shepherd, the award-winning book of poems by Lesléa Newman, has been performed several times in Long Beach and by the Heartland Sings Chorale in Fort Wayne, Indiana. He has also composed a Christmas cantata, Immannuel: God Within Us and Among Us, using texts by Tina Datsko dé Sanchez. He was commissioned to write songs for an elf-themed holiday musical workshop by the Center Theater Group and was a recipient of a COLA grant for his one-act opera, Permissable Union, premiered at California Plaza in Los Angeles. Another of his operas, The Last Resort, was performed at the NOW festival at the Redcat theater at Disney Hall. His choral compositions have been performed by the Notre Dame Glee Club, the University Choir of Cal State Long Beach, the Long Beach City College Women's Chorus, the Singer's Club of Cleveland, and the combined honor choirs of the Long Beach Unified School District. He has collaborated with performance artist Ken Roht on several shows, including An Enjoyable Evening with Three Special Girls, Larry Swell's Big Bang, Seven Seals and a Riding Monkey, Growing with Ghosts and the 99-cent only productions. Other theatrical works include the opera Knight of the Dark, based on the secret society of the Knights Templar, Harry Thaw Hates Everybody for the Mark Taper New Works project, and Leopold and Loeb, a Laugh Riot! (LATC and Seattle's On the Boards Theater). His compositions also include several published choral works, piano and organ pieces, an Easter cantata for choir and woodwind quintet, handbell music, and other chamber pieces.
Tracy Halter-Balin – Director of Children and Youth Ministries and Assistant Director of Music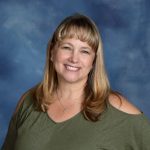 Tracy grew up in this church and loved being a part of the children's and youth choirs. She was encouraged by the Rev. Mary Ellen Kilsby to form the All Seasons Choir in 1989, so she did with just a handful of kids that met in a corner of the Ramsay Dining Room. While pursuing her Bachelor's of Music degree, she worked in the early childhood education field and honed her love of working with kids. She received her Music Education Credential from California State University, Long Beach, where she sang in the choirs and rang handbells with the University Handbell Choir. She has been ringing with Pacific Bells Handbell Ensemble for over 30 years. She was motivated to share her love of handbell ringing with the church's youth and started Beloved Bells in 1992. To expand the musical multi-generational fun to more ages, Charming Chimes (a chime group for younger children) began in 2003, and an adult handbell choir Bellissimo in 2005, followed by Jubellance (an adult beginner group) in 2015. The bell groups have enjoyed going on musical trips to share the love of handbells to places such as Berkeley, Hawaii, San Diego, and Connecticut.
For the past 15 years, Tracy has been deeply involved in the life of the Southern California/Nevada Conference of the United Church of Christ. She has been the Music Director and Summer Program Director at Pilgrim Pines, the camp she grew up attending through FCCLB. She volunteers for summer and winter camps, serves on the SCNC/UCC Conference Outdoor Ministries Team, and is a past adult advisor of the Conference Youth Roundtable.
Besides her church life, she loves participating with the Long Beach Landmark Theatre Company's productions, singing with the Sanctuary Choir and with Just Cuz (a female quartet), and ringing bells with Pacific Bells. She enjoys having a few piano students with the hope of encouraging an on-going love of music as a whole. Otherwise, she works with her husband Matt Balin at their independent auto repair shop, Matt's Imports, and with her cousins Heather and Melody (and non-cousin Mike) at their long-time family business now known as Heather R. Chambers CPA, Inc.
Marc R. Dickey, Ph.D. – Organist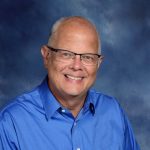 Dr. Marc Dickey has been organist at First Congregational Church since December 1992, serving as the principle keyboard player for worship services, as well as performing in numerous recitals and other special musical events. In addition to his duties at First Church, he has performed as organist in the Long Beach Bach Festival, the Long Beach Mozart Festival, a Long Beach Symphony concert series, and for Temple Israel's High Holy Days.
Dr. Dickey has served on the faculty of the California State University, Fullerton School of Music since 1988, where he served as the School of Music's specialist in instrumental music teacher training. He was elected to four consecutive terms as Director of the School of Music, serving from 2005-2017. He has performed one or more brass and organ recitals with brass and percussion students from CSU Fullerton nearly every year since 1990. He also oversaw the re-envisioning and installation of E. Power Biggs' "Cambridge Portative" Schlicker touring organ in CSU Fullerton's Meng Concert Hall in 2012.
He holds Ph.D. and B.M. degrees from the University of Michigan, and a M.M. from Northwestern University. In addition to his keyboard abilities, Dr. Dickey is a professional bassoonist, having performed with the Harrisburg (Pennsylvania) Symphony Orchestra for several years.
Eric Peterson – Business Operations Manager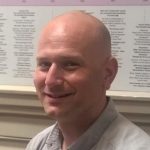 Eric Peterson is primarily responsible for the overall operations and maintenance of the church campus and properties, including interface with the non-congregational programs that are part of the community life of First Church. He also works with our Finance Office, administers contracts, and supports the growth of our building use income.
Eric is a graduate of Concordia University in Irvine and comes to us from StepHouse Recovery in Fountain Valley where he handled contract management, operations, human resources, and digital marketing.
Alejandra Perez – Office Manager